With the passing of time, we better understand the environmental effects of rapid industrial growth and heightened energy use, but also, there has been a significant cultural shift toward implementing sustainable practices. This push to reverse long-term environmental consequences is driving businesses and individuals to commit to sustainable practices that conserve natural resources and ensure future health and wellbeing.
The U.S. Environmental Protection Agency defines environmental sustainability as "meeting today's needs without compromising the ability of future generations to meet their needs." No industry or business segment is exempt from having to focus on environmental sustainability.
As home and building owners implement more sustainable practices, metal roofing systems have led the way when comparing their environmental impact to other roofing materials.
Asphalt shingles are the most common roofing material due to their low cost and ease of availability. However, when considering asphalt shingles for sustainability, it is one of the least eco-friendly options. Asphalt shingles are manufactured using crude oil and other chemicals. At the end of their 12-20 year lifespan, asphalt shingles are typically not recycled and take hundreds of years to decompose in a landfill. In fact, many landfills charge large fees to accept shingles for disposal.
Other roofing materials are considered more eco-friendly than asphalt shingles but have hidden costs and inflated shipping expenses. For instance, shake roofing is considered a sustainable material but only as long as it is approved by an FSC (Forest Stewardship Council) certified manufacturer. The heavyweight of shake roofing also increases shipping expenses. Slate is another roofing material that is considered eco-friendly, however, the weight of slate tiles increases shipping costs and may require structural enhancement and inspection prior to the roof's installment.
Unlike other materials, metal roofing is a truly environmentally friendly option. Metal panels are low in weight – in fact, they are less than half the weight of asphalt shingles – which means they can be shipped easily. The lower weight of metal roofing panels may allow the building structure to be lighter and use less material. Metal panels can often be installed over existing roofs to prevent the old roofing materials from being removed and sent to a landfill. There are several other advantages that make metal roofs the most eco-friendly roofing option:
Recyclability
Metal roofing systems are made from a high percentage of recycled materials that can be 100% recycled at the end of their extended life cycle.
For this reason, metal roof materials rarely contribute to waste in a landfill. The Environmental Protection Agency (EPA) estimates 11 million tons of asphalt shingles end up in a landfill. For those looking to implement environmentally sustainable materials into their building project, metal roofing is an attractive option due to its recyclability.
Longevity
The Metal Roofing Alliance states that metal roofing will last two to three times longer than a traditional asphalt roof. The service life of a metal roof can span 60 years or longer. The lifespan of asphalt shingles falls somewhere between 12-20 years, according to State Farm. Asphalt roofing can also require frequent repairs and shingle replacements as the roof ages.
For many homeowners, a metal roof will be the last roof they purchase. Also based on your local housing market, a metal roof's longevity can add to your home's resale value.
Efficiency
Metal roofing systems boast a long list of green benefits. Foremost, metal roofs are emissive roofs and significantly reduce energy consumption because they naturally reflect sunlight and retain less heat energy than other roofing materials. Asphalt shingles and other roofing materials can lose 20 to 40 percent of their reflectivity over time, whereas metal roofs retain 95 percent of their reflective capacity. Reducing the energy required to heat and cool a home is a significant sustainable benefit to homeowners.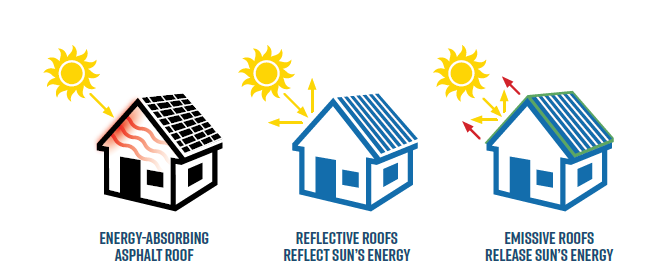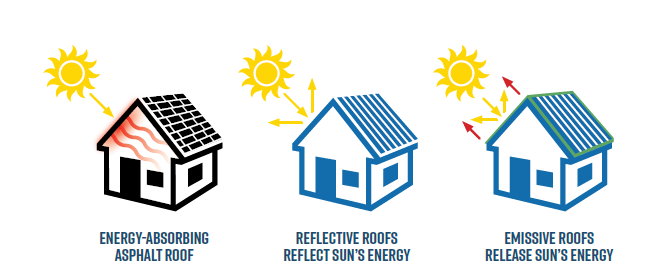 Additionally, homebuyers who choose metal roofing could be eligible for a federal tax credit if the roof is Energy Star-compliant. If looking to further expand on your home's green benefits, metal roofing also allows for easy attachment of solar panels without penetrating the roof.
Durability
Metal roofing systems are resistant to shrinking, eroding, and cracking. Their durability means that fewer repairs and replacements are needed when compared to other roofing materials. Metal roofing requires infrequent maintenance, and a metal roof can be kept in working order with a quick yearly inspection.
Metal roofing systems have been a popular choice for years because they are attractive, lightweight, and durable. As homeowners and builders continue to focus more on sustainable materials, metal roofing systems will continue to lead the way as an eco-friendly option.
Call Legion Roofing Today!
Legion Roofing and Construction is family-based roofing company located in Kissimmee FL, with years of experience on the market,  and currently serving all Central-Florida. We count with the best knowledge, material and team members to assist you with all of your roofing needs. Our office team will also be able to help you with all the insurance related process for roof claims. If you like to know more about Metal Roof or schedule a FREE Inspection, call us today! or fill or appointment form!